This year Holy Week and Easter is very different due to the current Coronavirus Pandemic and the reality that we can't meet together to worship and share the Easter story.
As Churches Together in Hexham we have produced three posters to help Christians in Hexham remind friends and neighbours that it is Holy Week and Easter. You can download these posters by clicking here. Please download them, print them out and then put the relevant poster in your window from Palm Sunday to Easter Sunday.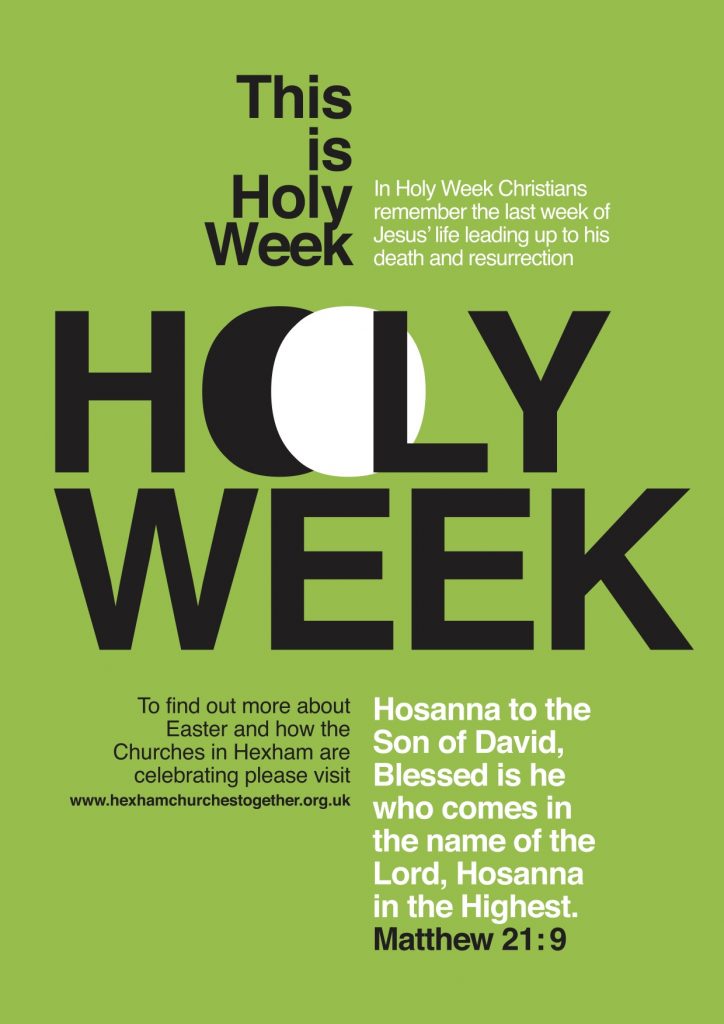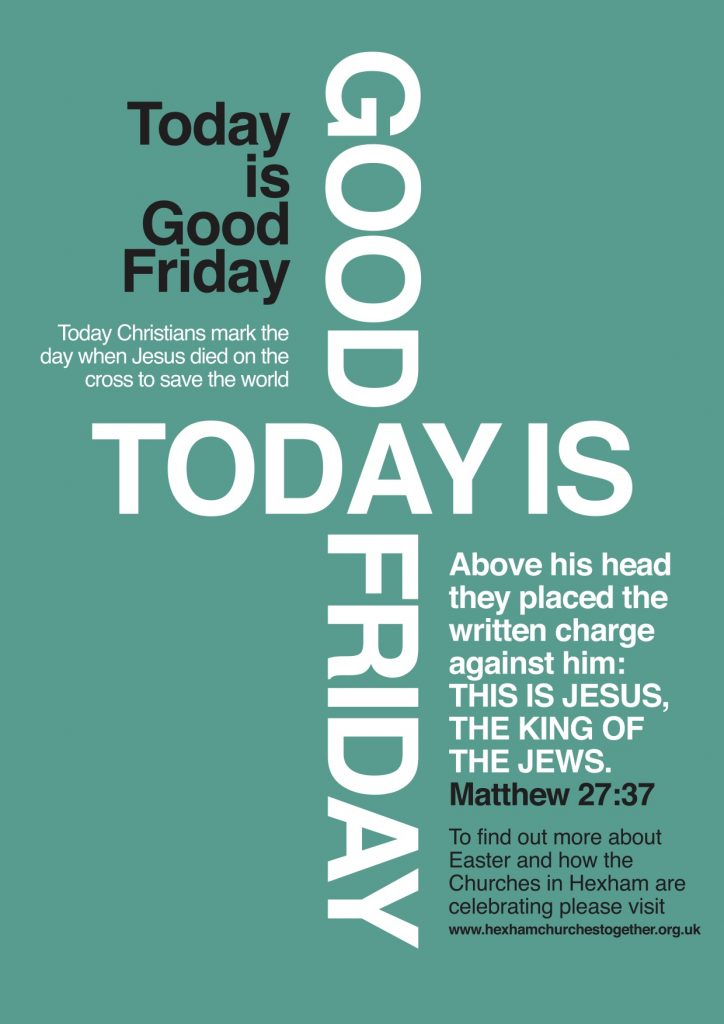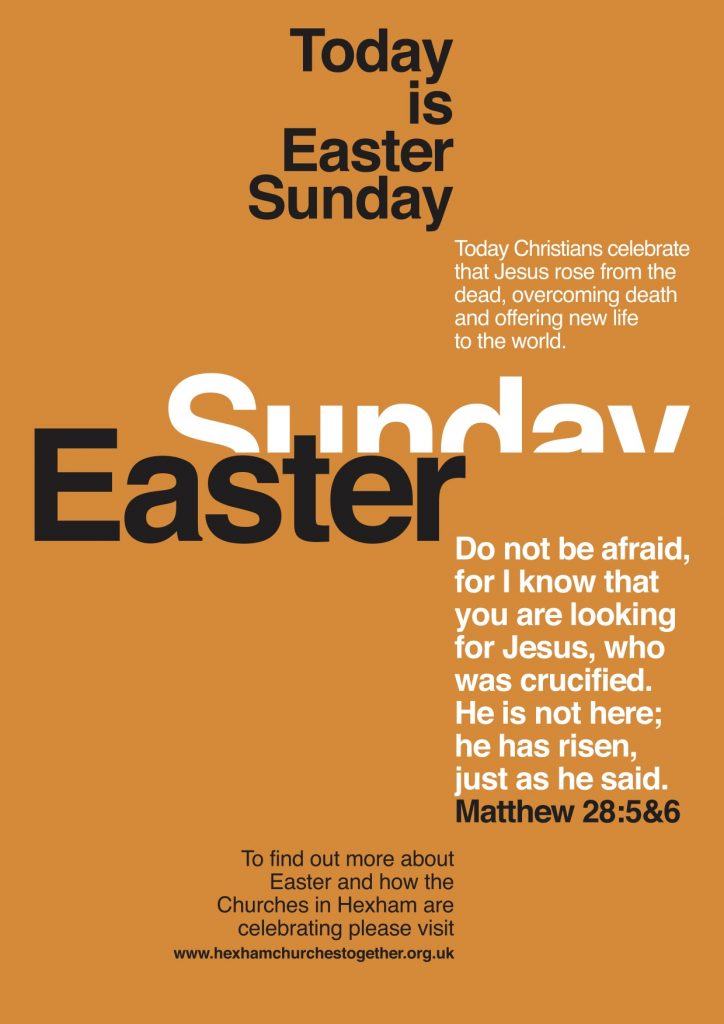 If you are a user of social media you can download Profile Picture and Cover Picture images below which you can then upload to your social media accounts on the relevant days. You may want to have a black profile picture on Holy Saturday.
To download the images right click on the hyperlinks and select save or download file.
All of these images point people to this Churches Together Website on the front page of which we have put links to different resources to explain the message of Easter.